Envelope Manufacturing
The Right Quality and Price
E&F Inc's envelope manufacturing capabilities allow us to quickly respond to customer needs with high quality envelopes at a reasonable price. Our quality and flexibility have attracted customers from a variety of industries including: Financial Services, Utilities, Consumer Products, Insurance, and Medical Institutions. Our in-house capabilities provide the flexibility that allows our customers to use their envelopes not only for statement fulfillment, but also for marketing to their customers.
SureBill
Invoice Printing & Mailing Services
SureBill produces millions of paper bills, electronic bills, letters, and statements each month. Our operations are fully integrated. This means that all we bring in are giant rolls of paper and your data. From there we: process your data, manufacture envelopes, print bills and bill inserts, fold, insert, sort & comingle mail, and create & send electronic bills. The USPS is onsite to inspect and accept the mail. For our customers this means higher quality, better adherence to schedules, better service with no finger pointing, more flexibility, and faster delivery.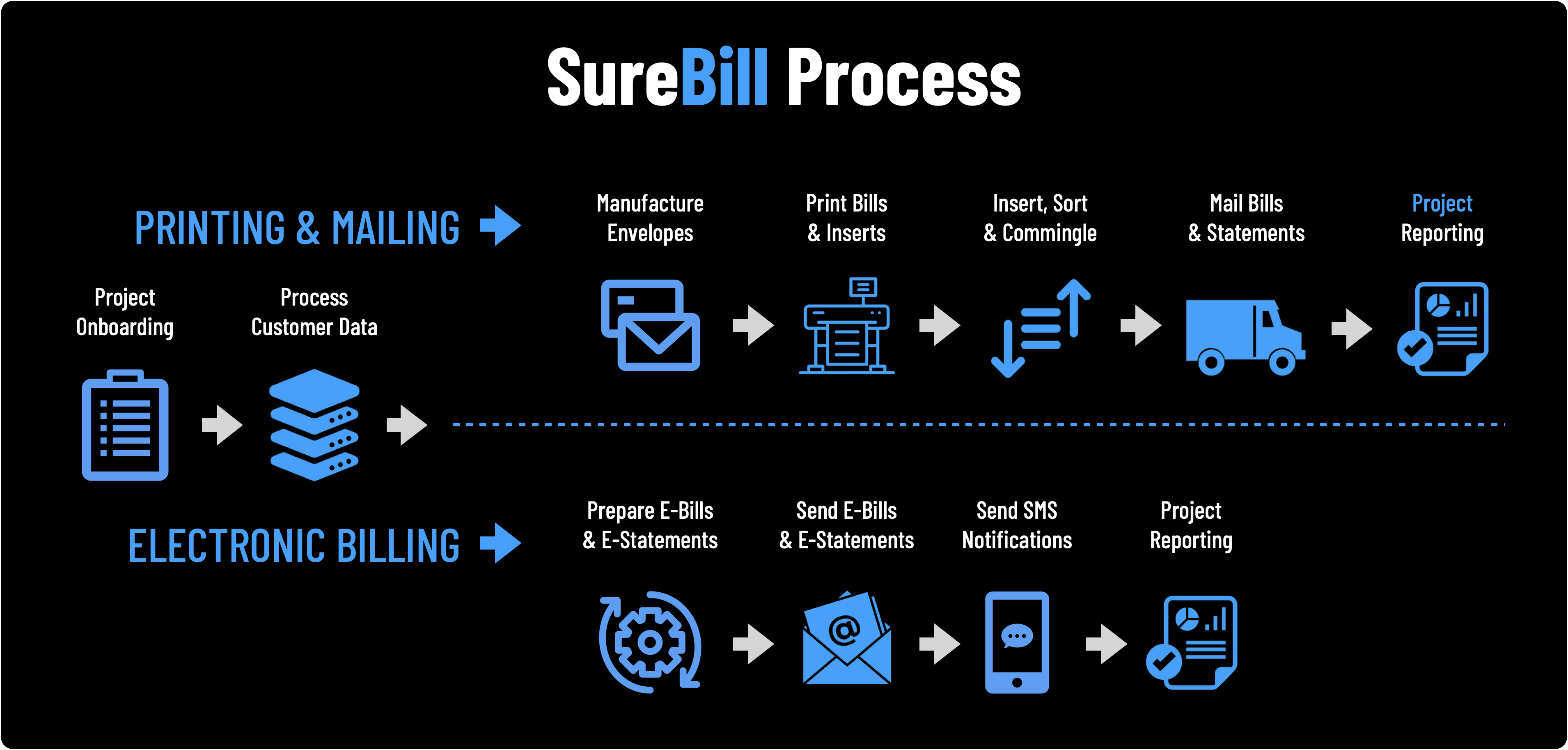 Who We Serve
Our customers are corporations, governments, and utilities; each with a variety of requirements. For most customers, SureBill provides the end-to-end services to manufacture and mail bills, statements, marketing pieces, and other documents. For governments, SureBill produces utility bills, property tax notices, auto registrations, and a variety of other documents.